Eyebrow Transplant in Turkey
Eyebrow Transplant in Turkey for a nicer look. Let our experts advise you.
Eyebrow Transplant in Turkey – a new trend from Hollywood
Eyebrows give character to the face. The desired appearance of the eyebrows has changed in recent years and has become increasingly important. Full bushy eyebrows have been brought to the public's attention above all by the role model of stars like Cara Delevigne.
Naturally shaped, full eyebrows give the eyes an enormous expressiveness. In some cases, genetic predisposition or disease can cause the eyebrow hairs to fall out and the eyebrows to become thinner. People with completely missing or too narrow eyebrows have a sickly and inconspicuous appearance. No wonder these people want full eyebrows and are considering an eyebrow transplantation.
Eyebrow Transplant in Turkey - how it works
The FUE method can be used to permanently fill blemishes in the eyebrows such as scars or larger gaps. FUE stands for Follicular Unit Extraction. This method is a gentle technique for the extraction and transplantation of head and body hair, which is also used for eyebrows. The FUE method is suitable for permanent eyebrow transplantation even if the eyebrows are partially or completely lost. For transplantation, individual hair follicles are first obtained in suitable body regions. The necessary number of hairs depends on the extent of the reconstruction. Normally, an average of 150 to 200 single hair implants are required per eyebrow.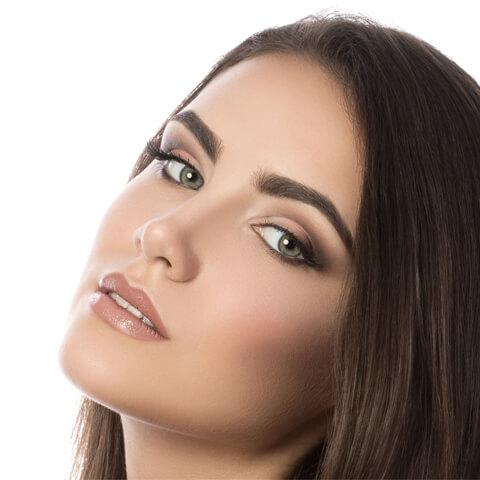 The procedure is performed under local anesthesia in the treatment zone. The suitable donor follicles are used in the eyebrow area as single hair transplants. When planting, the natural direction of growth, the hairline and the natural density of the hair growth must of course be respected. As a rule, eyebrow transplantation can be performed on an outpatient basis. Of course, eye brown transplantation requires a detailed, professional consultation and examination.
Do you have any questions?
Why Eyebrow Transplant in Turkey?
Plastic surgery and transplantation medicine in Turkey were discovered a few years ago by patients from many European countries. Hair and eyebrow transplantations in particular are an increasing demand. In more detail, the quality of medicine and medical technology in Turkey are comparable to western countries. The training of specialists is subject to particularly strict guidelines, especially in the field of beauty. Of course, this also applies to the team of experts at Aesthetic Travel. Of course, you will be given an appropriate consultation in German and English, so that you will receive all essential information before the procedure. The Aesthetic Travel team takes the necessary aftercare very seriously. Eyebrow transplantation in Turkey is in no way inferior to the standards in the home country, but costs much less.
Eyebrow transplantation costs in Turkey – cheaper than in Europe
A comparison between the costs of eyebrow transplantation in Turkey and those in Europe, America and Australia shows that patients can save large sums. Of course, the lower price is not at the expense of the quality of treatment. The difference in price is simply explained by the lower living costs and wage in Turkey. Aesthetic Travel will be glad to provide this advantage to you as a patient!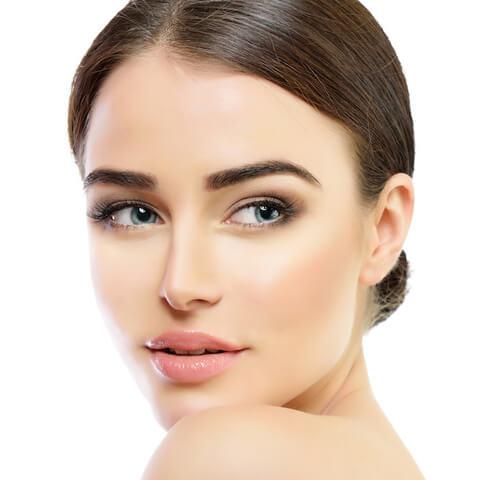 Eyebrow Transplant in Turkey - At a glance
Eyebrow Transplant in Turkey - Frequently Asked Questions