Hair Transplant for Women in Turkey
Hair Transplant for Women in Turkey: As a woman, you suffer from diffuse hair loss, which makes your beautiful hair lighter and you can gradually see through the scalp? No problem!
Long healthy, radiant hair from Turkey for you
Hair transplantation with natural hair is the result of technological progress in medical technology. More and more prominent men stand by their newly won splendour of hair. It's not that public for women yet. However, not only men have to nibble on their hair loss, but also more and more women (40 years and older on average) suffer from lighter hair and a translucent scalp. The reasons for this can vary greatly, similar to the male gender: hair loss can be genetic, hormonal, stress-related, or related to poor nutrition, illness and smoking.
Is hair transplantation possible for women?
Of course, a hair transplantation can also help women to solve the annoying hair problem. Aesthetic Travel has already supported many women. Hairpieces such as extensions or wigs are often only a short-term and not really satisfactory and above all not a permanent solution. In contrast, a hair transplantation helps you to get a natural hair growth again, which on the one hand frees you completely from your hair problem, on the other hand you gain more self-confidence and, therefore, a completely different self-image. Become self-confident again and have beautiful long hair through life!
Do you have any questions?
Why should you think about a Hair Transplant for Women in Turkey?
The main reason why you should come to Turkey for a hair transplantation is clearly the price-performance ratio. Generally, you get the same high quality service in Turkey for half the price! Why? A clinic's personnel and operating costs are much lower in Turkey.
Comparable hair transplantations for women are often much more expensive in Europe, America and Australia than in Turkey – for several thousand Euro. This is the same for hair follicle transplantations for men. In addition, the quality standard in our Turkish clinics is very high. We work with the most modern equipment, which is ISO-certified and TÜV-tested.
Take advantage of this lower price and combine your new smooth hair with a nice holiday in Turkey. Aesthetic Travel provides a relaxed environment before or after the hair transplantation if desired.
During your entire stay, German and English speaking support is available to you. During all transfers as well as with the organisation of a hotel and the clinic our team will care of for you. Just talk to us!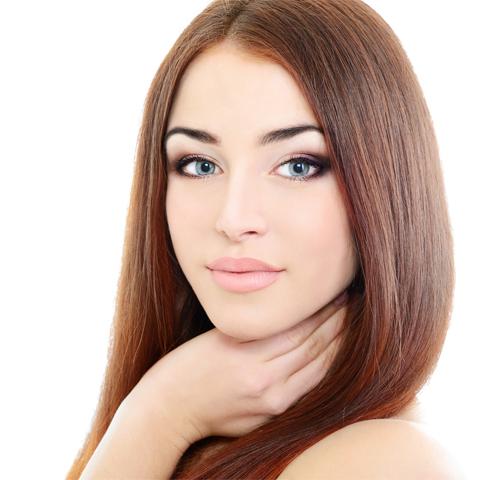 Hair Transplant for Women in Turkey – At a glance
Hair Transplant for Women in Turkey - Frequently Asked Questions