Gynaecomastia in Turkey
Gynaecomastia in Turkey: If you suffer from a man's breast, you can't look at mirrors. However, a perfect body can be modeled individually through innovative aesthetic surgery.
Gynecomastia in Turkey: Have your male breast treated by experienced specialists from Turkey
While a beautifully shaped breast is a real eye-catcher for women, it looks quite different for men. Different causes can lead to excessive breast growth in men. Hormonal causes, excessive alcohol consumption, doping or over-nourishment, for example, can play a role here. Are you affected by such undesired breast growth and looking for a remedy from a beauty specialist in Turkey?
Our team at Aesthetic Travel in Antalya will be happy to help you find a suitable aesthetic plastic surgeon! We are in close contact with Turkish cosmetic surgeons who have made a name for themselves in the field of gynaecomastia. Please contact us. We take care of the placement of a competent expert.
Gynaecomastia is initially prepared within the framework of a personal consultation and the subsequent individual treatment concept.
The personal consultation with your aesthetic plastic surgeon in Turkey offers you a good opportunity to get to know your surgeon, his team and his premises. In this phase your medical history is recorded, the procedure and its alternatives are explained and the risks and side effects and the incurred costs of gynecomastia in Turkey are discussed. We will inform you about this in detail elsewhere on our website. After a physical examination, all data are compiled, analysed and an individual treatment concept for gynaecomastia is created.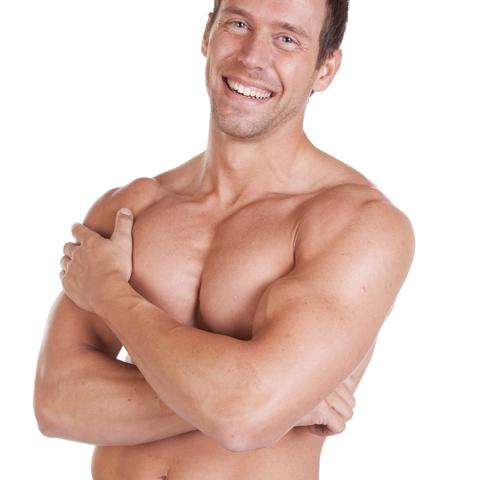 Gynecomastia: A male thing!
As an affected person, you are often embarrassed because your breast is too luxuriant, the personal suffering is great. With a small surgical intervention by your Turkish specialist, however, you can give your breast back its masculinity, which you can then confidently display again.
Do you have any questions?
Gynaecomastia, performed by Turkish plastic surgeons
Our cooperating aesthetic plastic surgeons in Turkey have many years of experience in the field of gynaecomastia and naturally perform the procedures according to the most modern medical and technical standards. You will do this with the utmost care and consideration and have your personal wishes regarding breast modelling in mind.
Gynecomastia in Turkey: Procedure and technique
First, your Turkish surgeon will assess whether the unwanted burst enlargement is merely a proliferation of fat or whether the mammary gland tissue has grown too much. In addition, both phenomena can occur together.
If there is only an excess fat, it can be gently aspirated under slight local anaesthesia of the donor site. If glandular tissue has grown excessively, it is surgically removed in an operation under general anesthesia. The corresponding incision is placed inconspicuously below the areola. This needs to be done skilfully, because a symmetrical result must be achieved in this operation. That is why we only place cosmetic surgeons in Turkey who perform these procedures with appropriate routine and comprehensive know-how.
About three weeks after the gynecomastia operation in Turkey, you are back to your old self and can present your male breast with a skin-tight T-shirt or a free upper body. Due to the ideally placed incision, the fact that you have undergone gynecomastia treatment is not visible to outsiders.
Enjoy your new body feeling and show off a little with your firm man's breast! Let our Aesthetic Travel Team support you on the way to your strong chest!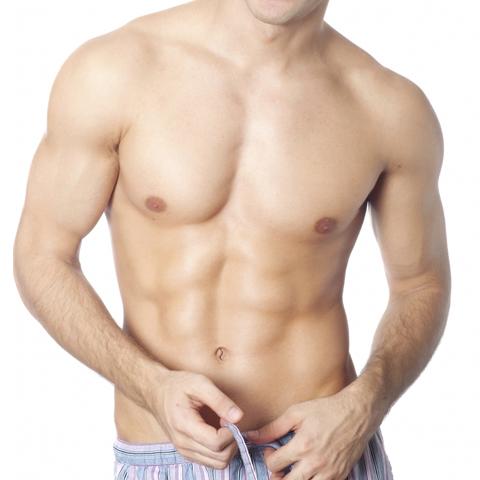 Gynaecomastia in Turkey – at a Glance
Gynaecomastia in Turkey - Frequently Asked Questions