Buttock Lift in Turkey
Buttock Lift in Turkey: Clearly accentuate the entire appearance of the buttock with an individual design. Missing volume can be used easily and optimize your buttocks contours.
Buttock Lift in Turkey: Let experienced specialists from Turkey treat you
The classic buttock lift is useful when excess skin remains on the buttocks due to previous weight loss and does not recede naturally. In addition, age-related changes in the skin and its lower tissues may also make tightening desirable. In addition to the surgical procedures, there are also non-invasive techniques that the plastic surgeon will introduce to you. Depending on the initial situation and your wishes regarding the bottom lifting, he will find an optimal procedure for you.
The professionalism of cosmetic surgeons is of decisive importance in connection with aesthetic plastic surgery. That is why Aesthetic Travel in Antalya only offers you contacts to specialists for buttock lifting in Turkey, who can offer you safety, comfort and optimal medical care. Feel free to contact us!
Buttock Lift in Turkey: professional advice and individual treatment at all times
Our cooperating plastic surgeons will inform you in advance about possible surgical measures, weigh up the feasibility of non-invasive methods, explain risks and complications and discuss with you the costs of the buttock lift. For this purpose, we provide additional information on our website. In addition, your medical history is documented and a physical examination is carried out. On the basis of this data, an individual treatment concept will be worked out for you.
Her butt – an absolute eye-catcher!
In front of your inner eye you can already look back on the beautiful, round and taut face of your buttock. You are welcome to do so, because soon you will have reached your destination thanks to the Turkish cosmetic surgeons.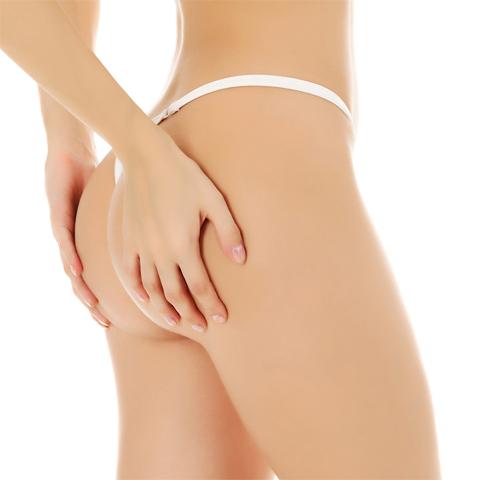 Do you have any questions?
The classic buttock lift, performed by Turkish cosmetic surgeons
Our cooperating aesthetic plastic surgeons in Turkey have many years of experience in the field of buttock lifting and of course work according to the latest medical and technical standards. You will proceed with the utmost care and consideration, taking into account your personal ideas.
Classic buttock lift: procedure and technique
You will be placed under general anesthesia for this aesthetic plastic surgery. Similar to abdominoplasty, excess skin and tissue is removed. The incision runs above or below the buttocks in natural skin folds. In the course of the operation, the body's own fatty tissue can be used in this area to model the shape of the buttocks or removed by liposuction. Due to the tightening of the skin and the underlying tissues, your surgeon can achieve a lasting aesthetic result of the procedure. In other words: you can enjoy your well-formed buttocks for a long time!
Your crisp butt: finally back on the road with shorts or mini skirt
Enjoy the warm summer days and wrap your crisp butt in short shorts or mini skirts. Strolling on the beach is the order of the day! Simply combine a small surgical procedure with a relaxing holiday on the beautiful coasts of Turkey!
Aesthetic Travel in Antalya will be happy to help you contact your Turkish specialist for buttock lifting.
On our website we have worked out further topics for you, which could also be of interest to you. Read for example about thigh, upper arm or abdominal wall lifting as well as liposuction. Sometimes it is possible to combine aesthetic-plastic procedures in order to optimize the result of the operation and increase the beauty effect.
Together with Aesthetic Travel and the experts for cosmetic surgery in Turkey you will reach your goal: your natural looking harmonious appearance!
Buttock Lift in Turkey - At a glance
Buttock Lift in Turkey - Frequently Asked Questions