Our Aestehtic Travel Team in Antalya explains the background as well as causes of hair loss and offers you the most effective method for recovering radiant full hair: natural hair transplantation.
How to get your hair full again in Turkey
Shiny, full hair is not only a sign of health and a good balanced diet, it also shows your own inner balance: If you have little stress and generally take care of your body and your appearance, you usually also have an even skin appearance and healthy, shiny hair. However, hair loss – whether widespread, isolated or circular – can be caused by hormones as well as genetic predispositions. The Aestethic Travel team in Antalya offers you the opportunity to replenish your hair with the corresponding abundance on site in Turkey.
Besides the professionalism of our doctors, a certain holiday feeling and the actual own hair transplantation, you also save money, because the costs in Turkey, compared to German prices, are much more lucrative. Just talk to us and make an appointment!
The medical term for hair loss is alopecia. Natural hair loss when combing or washing hair is normal and not further worrying. A hair loss of about 60 to 100 hairs daily can be seen as pathological hair loss. In this case, hair transplantation is the best way to achieve natural hair growth and full hair. Go through life confidently again, with full and healthy looking hair! We are glad to advise you by telephone!
Do you have any questions?
What types of hair loss are there?
The most common form of hair loss is hereditary hair loss (androgenetic alopecia). At the beginning, so-called receding hairline corners develop and the hair becomes thinner and shorter. This usually affects men (up to 80%), but sometimes also women. Androgenetic alopecia often begins at the age of 23 up to 30. The beauty image with full hair and youthful appearance is finally replaced by a bald head.
Besides genetic dispositions, hormones also lead to hair loss. This is also called diffuse hair loss. The hair density decreases, causing the scalp to shimmer through the main hair. The latter particularly affects women, for example due to pregnancy, breastfeeding, discontinuation of a hormonal contraceptive pill or menopause (hair loss in women). The ever thinning hair has negative consequences for psychological well-being, because long, full and healthy hair is often seen as an expression of femininity!
Which other factors can cause hair loss?
Hair loss is not always a matter of age. Nutrition and stress play a particularly important role in hair loss. Nutrients such as iron, zinc, vitamins A and D ensure strong, radiant and powerful hair. This is particularly due to the fact that during the metabolically active growth phase (anagen phase) the hair root can only carry out the very energy-intensive process of cell division if sufficient vital substances are available. If a deficiency occurs, the hair becomes thin and brittle or even falls out. Other causes can be smoking and too little sleep.
Whether man or woman, who no longer want to suffer from hair loss, our Aesthetic Travel Team in Antalya recommends the investment in a hair transplantation! We will be glad to advise you and look forward to your call or enquiry.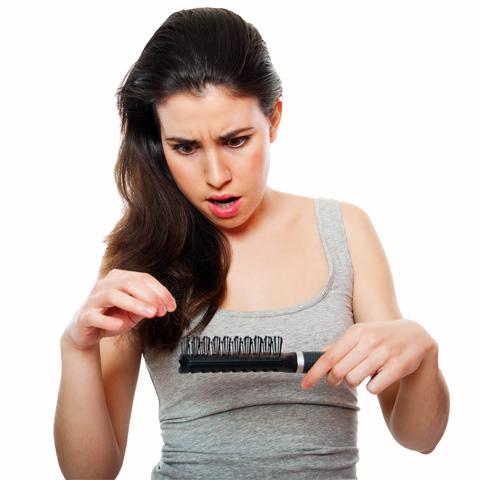 Frequently Asked Questions